Opening Concert by the Symphony Orchestra
The Symphony Orchestra started its 21st season with a magnificent concert accompanied by the world-renowned Hungarian violin virtuoso Antal Zalai.
The Eskişehir Metropolitan Municipality Symphony Orchestra, which gave its first concert in 2002 and has been continuously performing concerts since then, continues to meet art lovers this year as well. On the evening of September 15th, the orchestra gave the opening concert of the season, which was the center of attention for art enthusiasts.
The conductor of the orchestra was the maestro Ender Sakpınar, and the soloist in the concert was the world-famous Hungarian violin virtuoso Antal Zalai. Zalai performed P.I. Tchaikovsky's Violin Concerto with great success and also performed J. Massenet's "Meditation" as an encore, receiving a standing ovation from the audience. The Symphony Orchestra also received great acclaim for its performance of E. Grieg's "Peer Gynt Suite" during the concert. At the end of the concert, plaques were presented to the orchestra conductor and the soloist. Ayşe Ünlüce, the General Secretary of the Eskişehir Metropolitan Municipality, spoke on behalf of the Mayor, Prof. Dr. Yılmaz Büyükerşen, conveying that the new season had opened in the light of Atatürk and under the shadow of the Turkish flag, a symbol of our independence, and invited the people of Eskişehir to attend the concerts.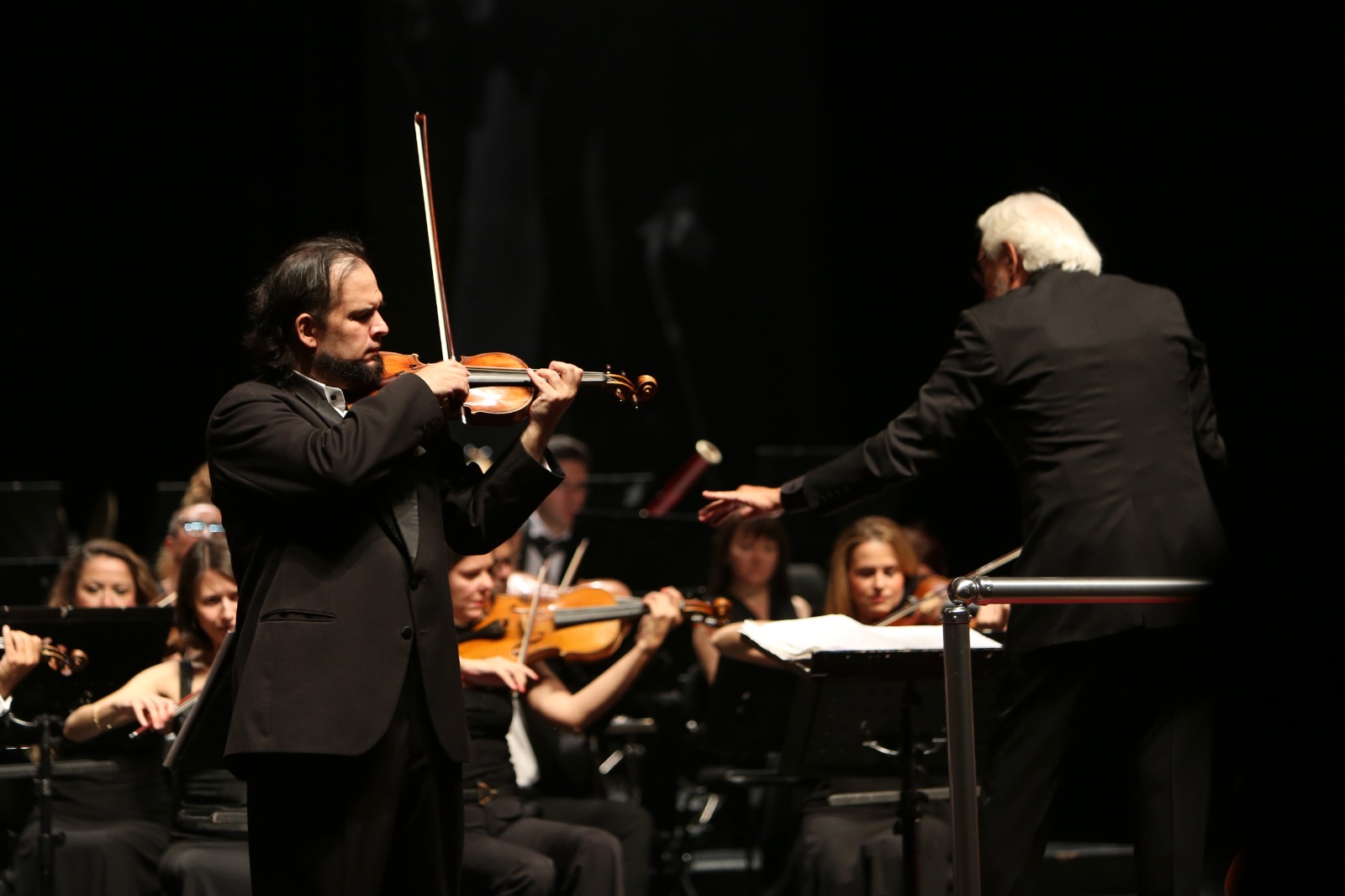 In the upcoming program, the guests of the Symphony Orchestra will be conductor Pia Düzgit and clarinetist And Karabacak. The concert, featuring works such as "A Night on Bald Mountain" by M. Mussorgsky, C.M. Weber's "Clarinet Concerto No. 1," and L.V. Beethoven's "Symphony No. 3," will be presented to art enthusiasts on the evening of September 22nd at the Atatürk Cultural and Congress Center.
Hibya Haber Ajansı
British News Agency